Top 5 Office 365 Security Practices
For over ten years, IT experts have advocated that businesses adopt cloud computing. Among the many factors that caused businesses to put off adopting cloud computing was worry over their data's safety. This is why we'll be discussing the recommended procedures for securing your Office 365 environment.
You may be familiar with the fact that IT professionals claimed that cloud computing was good for businesses since it ensured that their systems and data would be accessible even if a disaster struck.
Companies who prepared for the Covid-19 outbreak by investing in cloud and collaboration technologies gave their employees a significant competitive advantage by allowing them to work remotely.
Microsoft Security Score
The Microsoft 365 platform offers two distinct types of security reporting. The Microsoft Secure Score is a component of Office 365's security, and the Identity Secure Score is a feature of Azure Active Directory.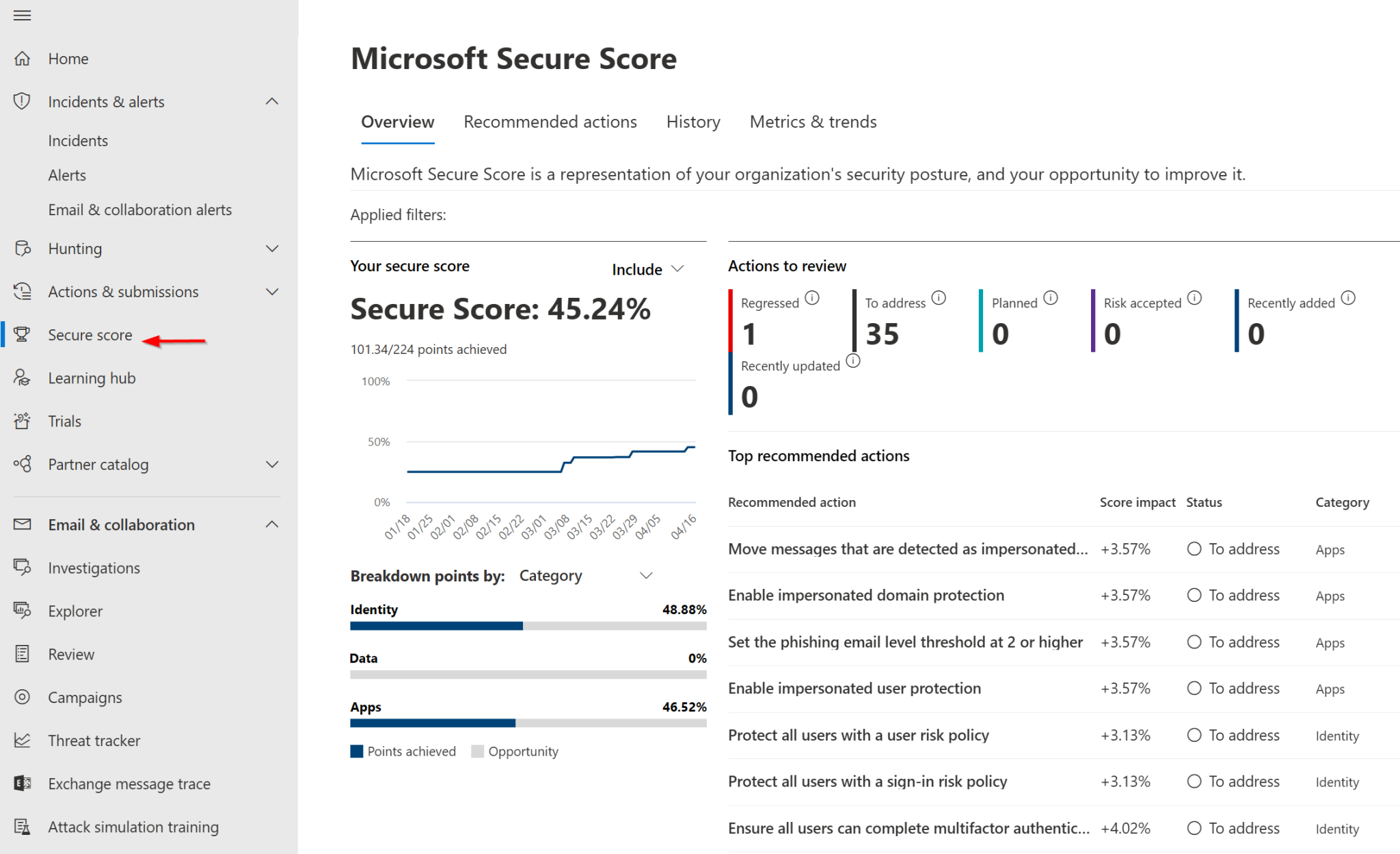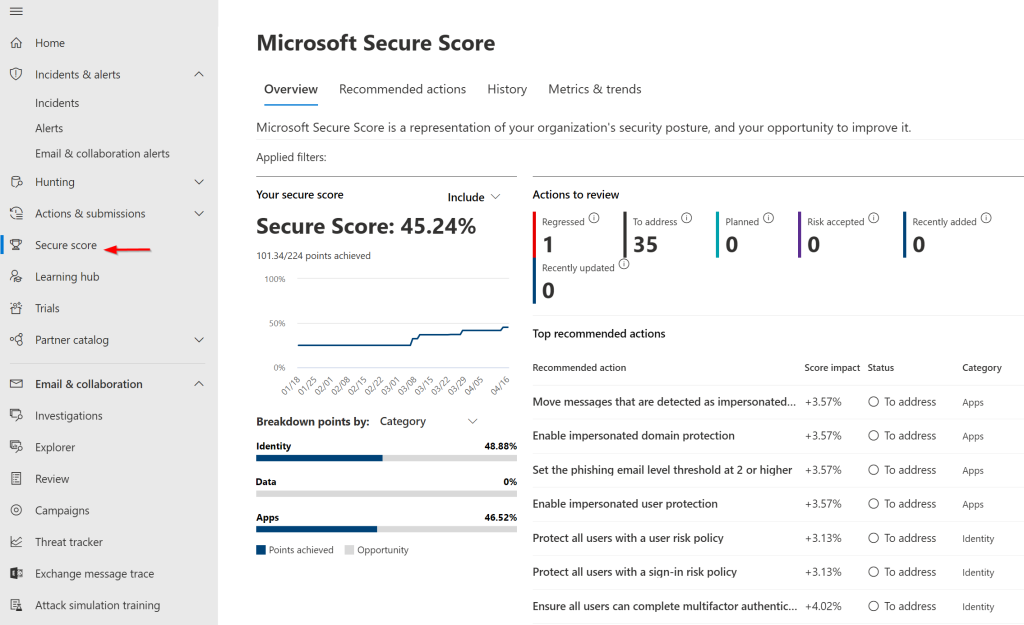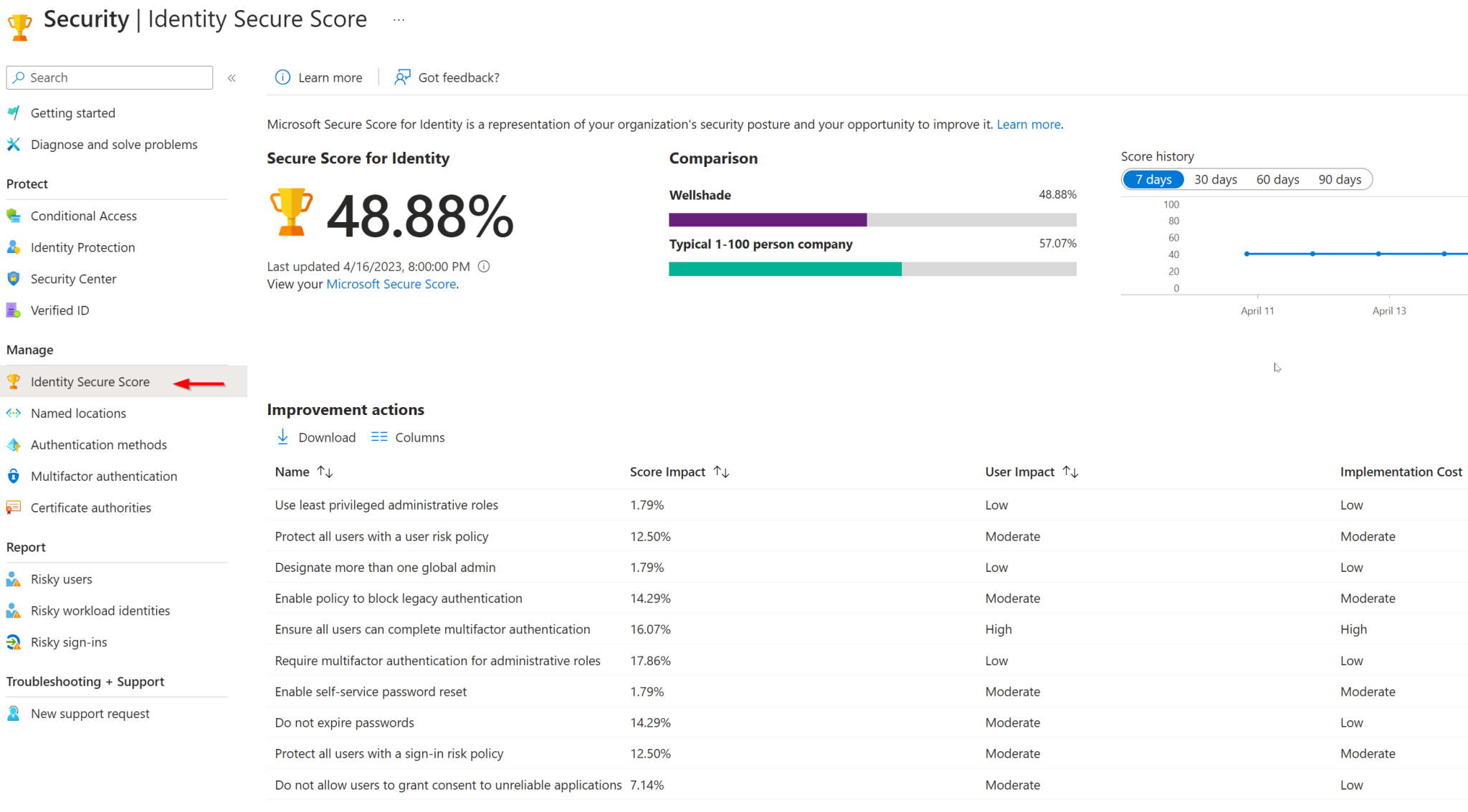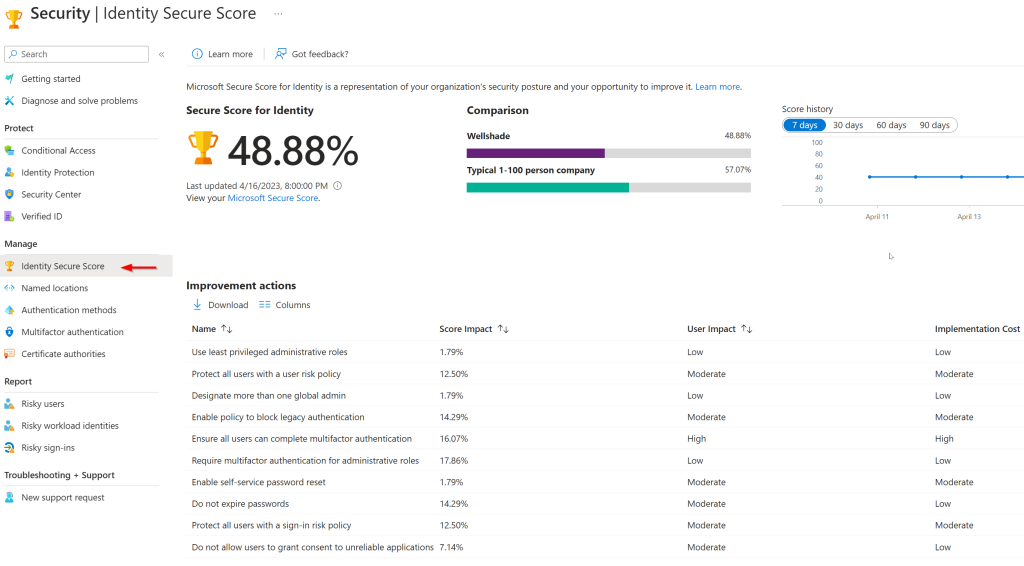 Microsoft has introduced a new feature called the Identity Secure Score to help customers determine if their security policies are in line with Microsoft's security best practices. Since it's built into Azure AD, you may think of it as a subset of the Security Score. If you want to get a better overall security score, it's a good idea to check in on these scores every so often.
Both tools examine your infrastructure and notify you of tenant configuration changes that are in line with modern security standards. You can use these resources to find out what kinds of threats are out there, how to protect yourself from them, and what kinds of features are available to you to mitigate them. Microsoft's research and real-time system monitoring help evolve these tools with constant improvement.
Office 365 Security Audit logs
You can monitor the ongoing stream of activities, processes, and user actions in your Office 365 tenant with the use of audit logs. Its important that you turn on auditing since you never know when it might come in handy and be needed for auditing. You may check if auditing is active by going to the Audit Log Search.
Activities in Exchange, SharePoint, Microsoft Teams, Groups, Azure AD, and Data Loss Prevention (DLP), among others, may all be viewed in detail using the audit log. The integrated search tool makes it easy to find the information you are looking for. Users with more technical expertise can use the pre-installed PowerShell commands to directly access the APIs and the log.
The built-in method has the drawback of a rather limited log retention period: 90 days for Office 365 E3 licenses and 365 for E5 (still in preview). Using the application programming interface (API) you can store the logs in the cloud and utilize a third-party SIEM or log aggregation tool to keep logs older than 90 days. You can also opt for compliance add-on if you want to retain logs for more than 90 days and up to 1 year.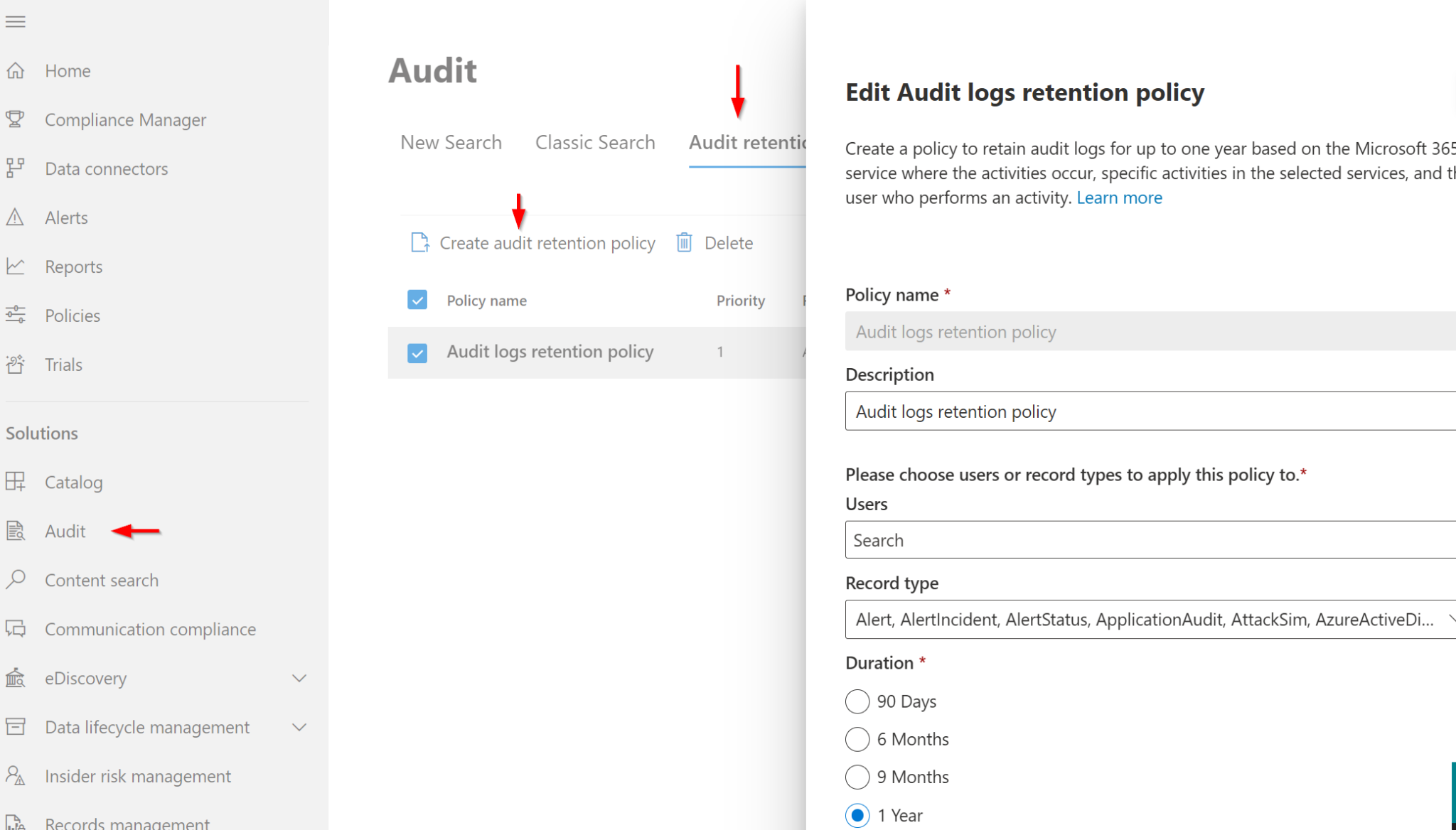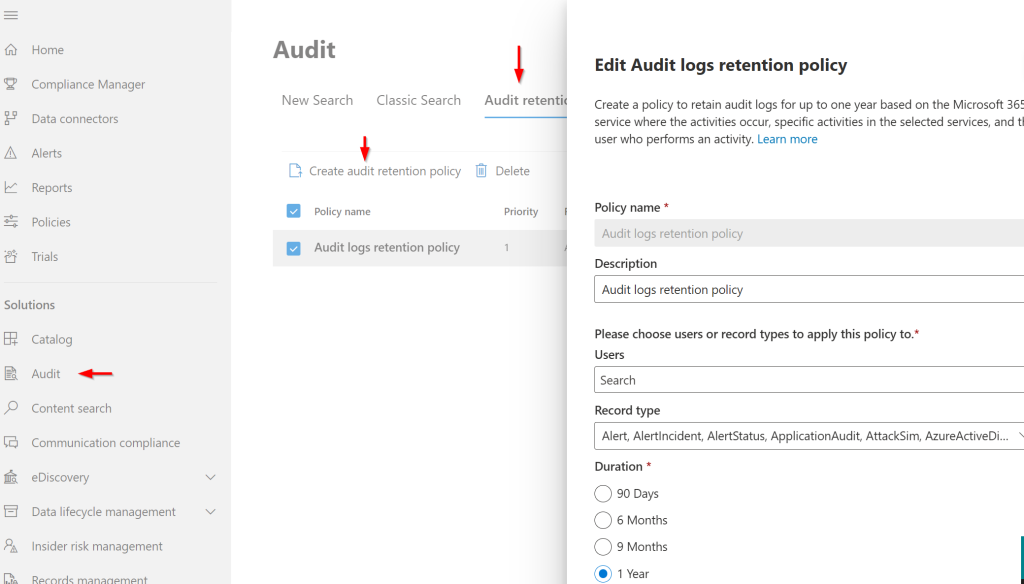 Security and Compliance Dashboard
The Security and Compliance Dashboard summarizes the many Office 365 security threats and security events occurring in your Office 365 tenant. The Exchange workload accounts for the bulk of the risks, but it also shows the events and threats that involve DLP and labels.
The Microsoft 365 compliance center allows users to conduct scans of their data and verify the kind of data and information stored there. Scanning for personally identifiable information in SharePoint, Exchange, and OneDrive workloads is one of the most common examples, but there are many other scans and compliance ratings accessible through the Microsoft Compliance Score.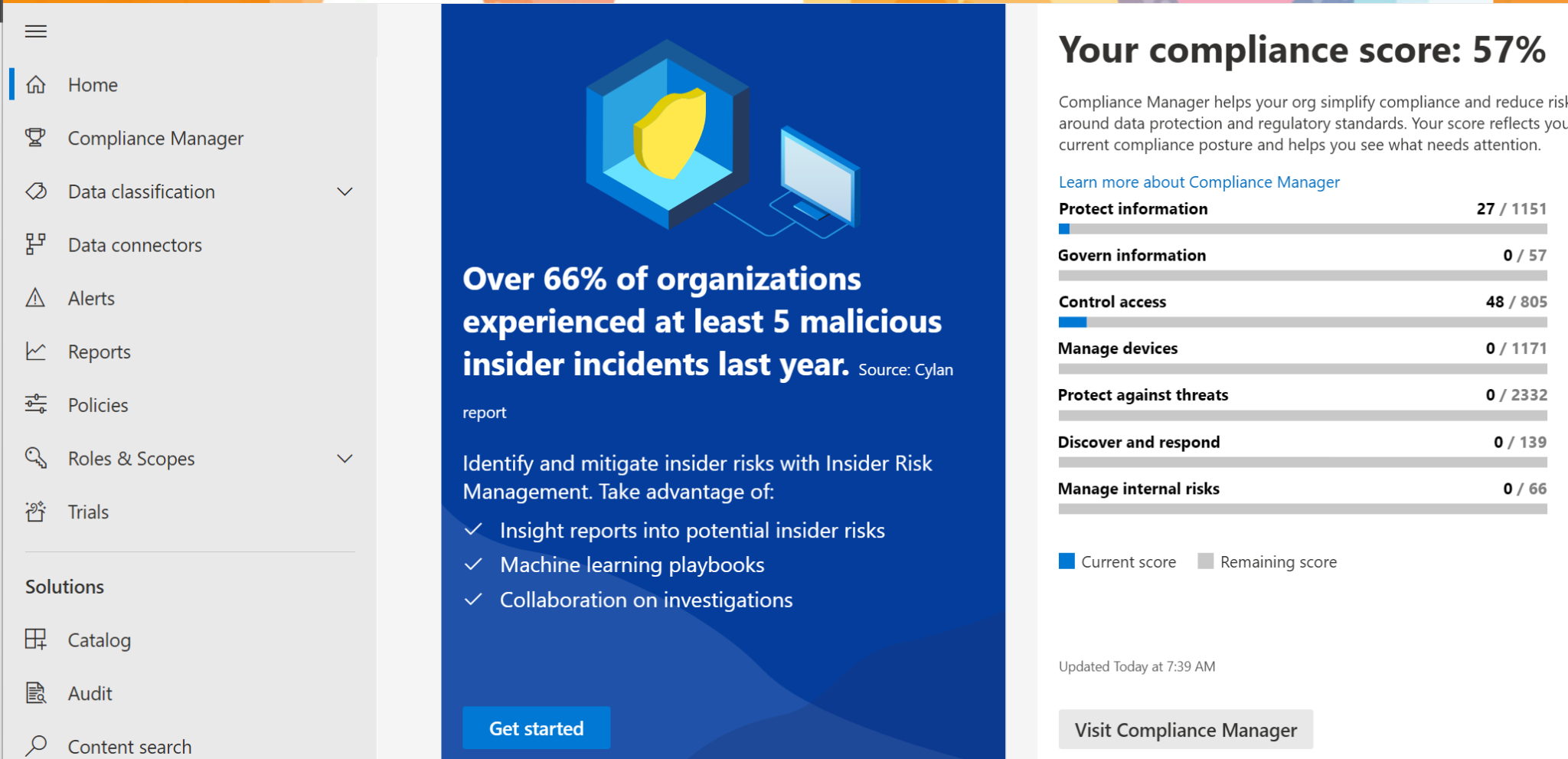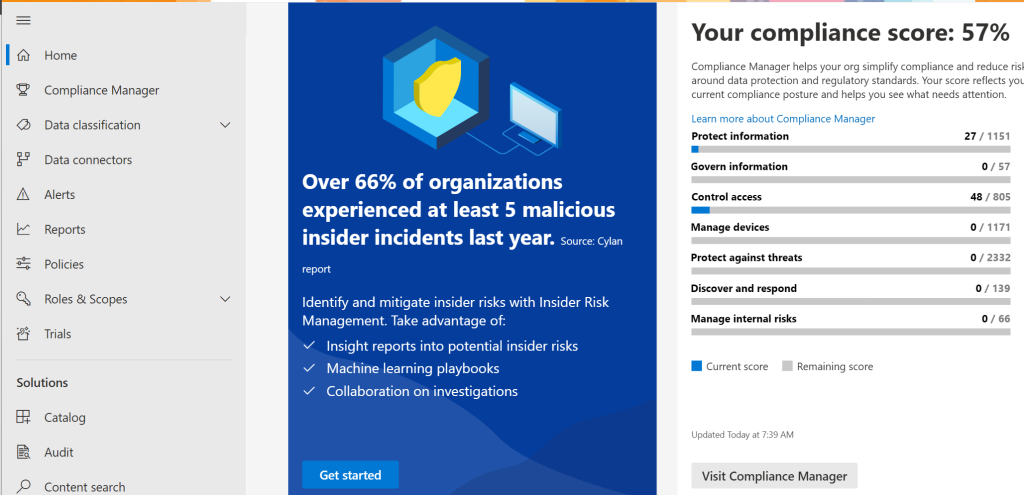 Use of multiple authentication methods (MFA)
With Multifactor Authentication, users must provide three or more different forms of identification (factors) in order to prove their identity. Support for multi-factor authentication (MFA) is an integral part of the security architecture of Office 365; enabling it for each user, however, does take some human effort. Users can verify their identities using a mobile app, SMS, or voice calls. It is highly advised that businesses implement Multi Factor Authentication along with unique branding for the login page as an extra layer of security.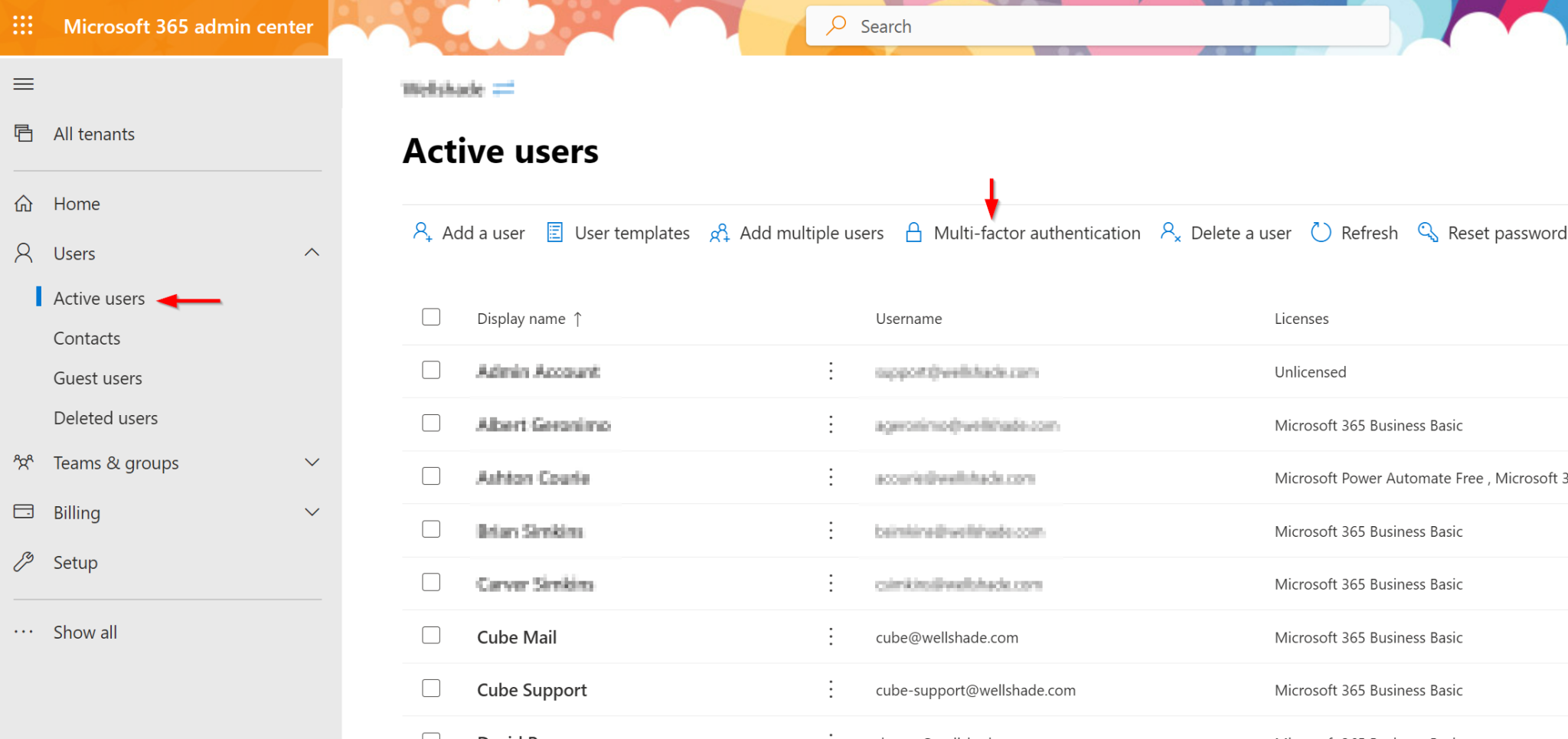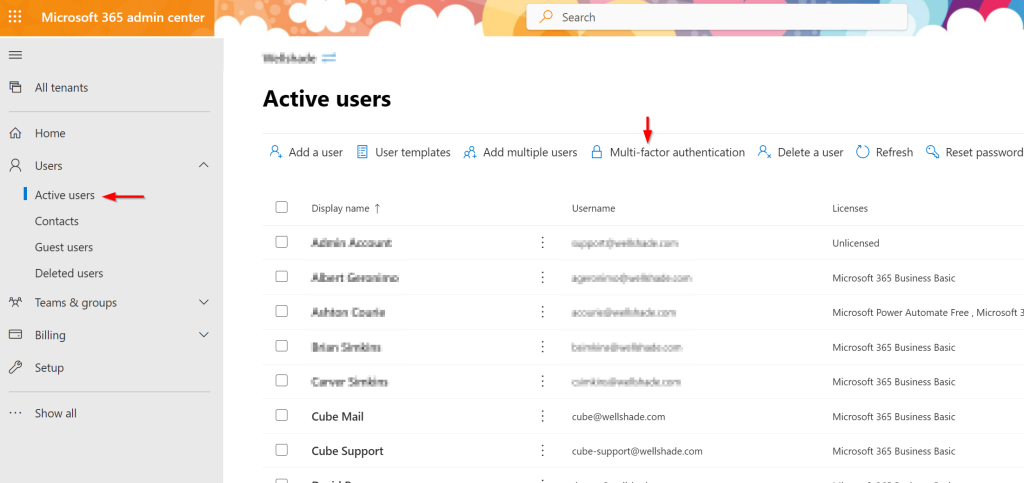 Azure Conditional Access
Azure Active Directory's Conditional Access features can be used to further secure your Office 365 tenant. It enables us to provide security depending on factors such as the user's physical location, IP address, and software being used. When combined with other Active Directory user characteristics, such as department, it is simple to prevent access to Office 365 from outside the organization for users in, say, the Marketing department from a suspicious or non-company location.
There are a number of reasons why Azure Conditional Access should be considered by businesses with stringent security needs. Contact us today if you want to secure your Office 365 Tenant.